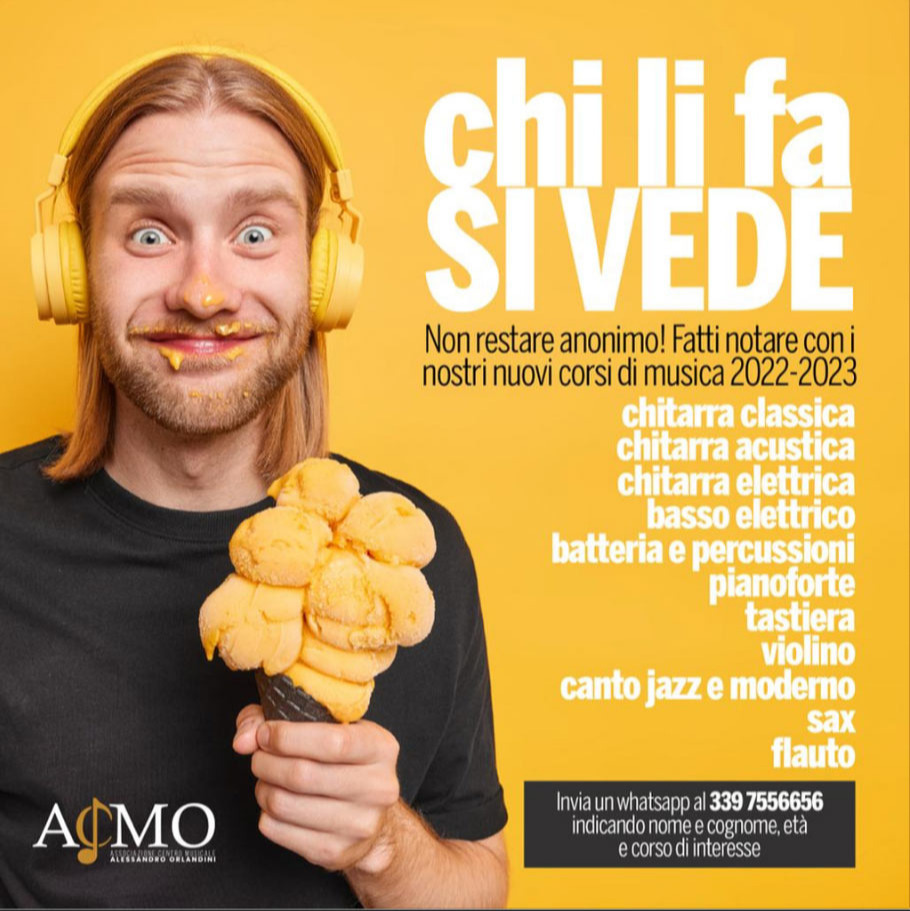 Hits: 93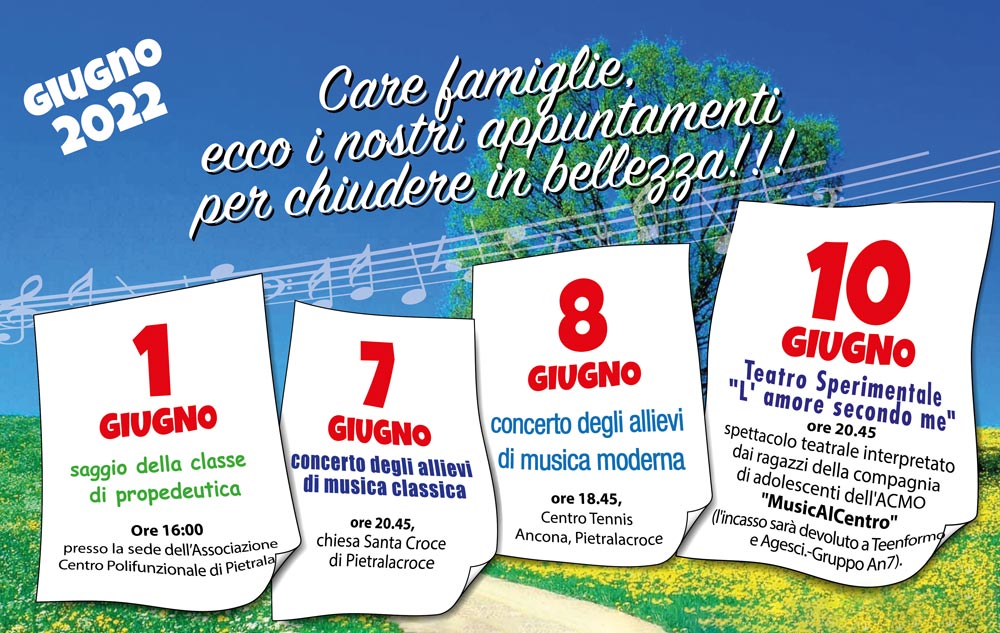 Hits: 201
Hits: 276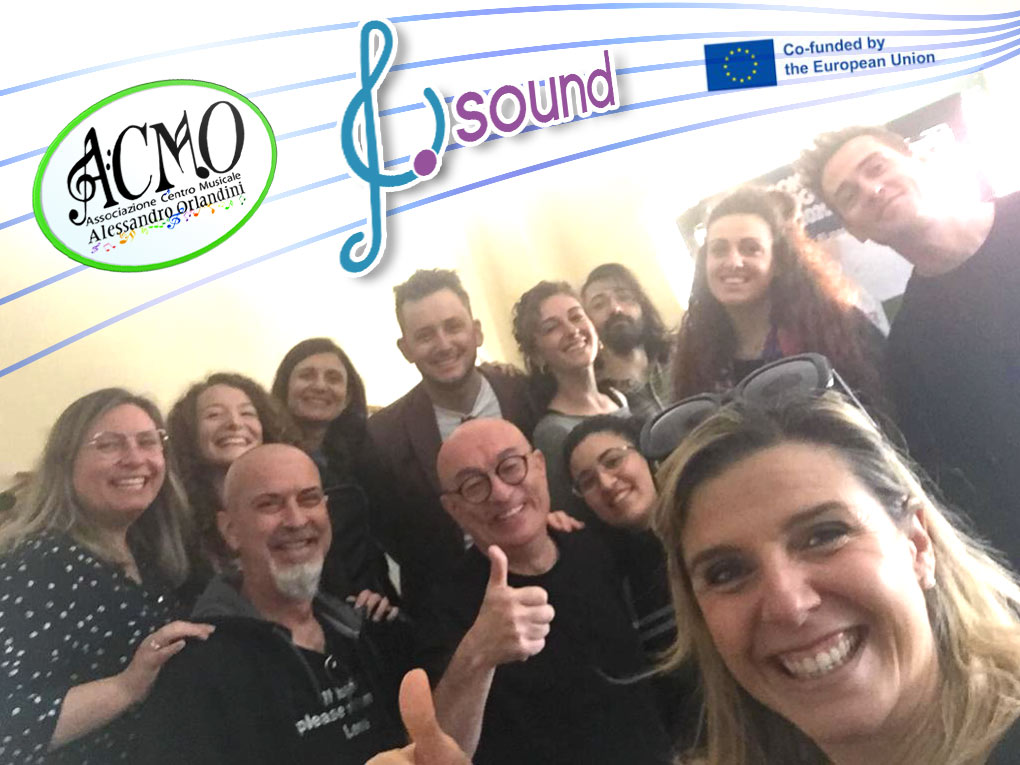 progetto SOUND soundeuproject.eu - #sound_eu_project
Hits: 162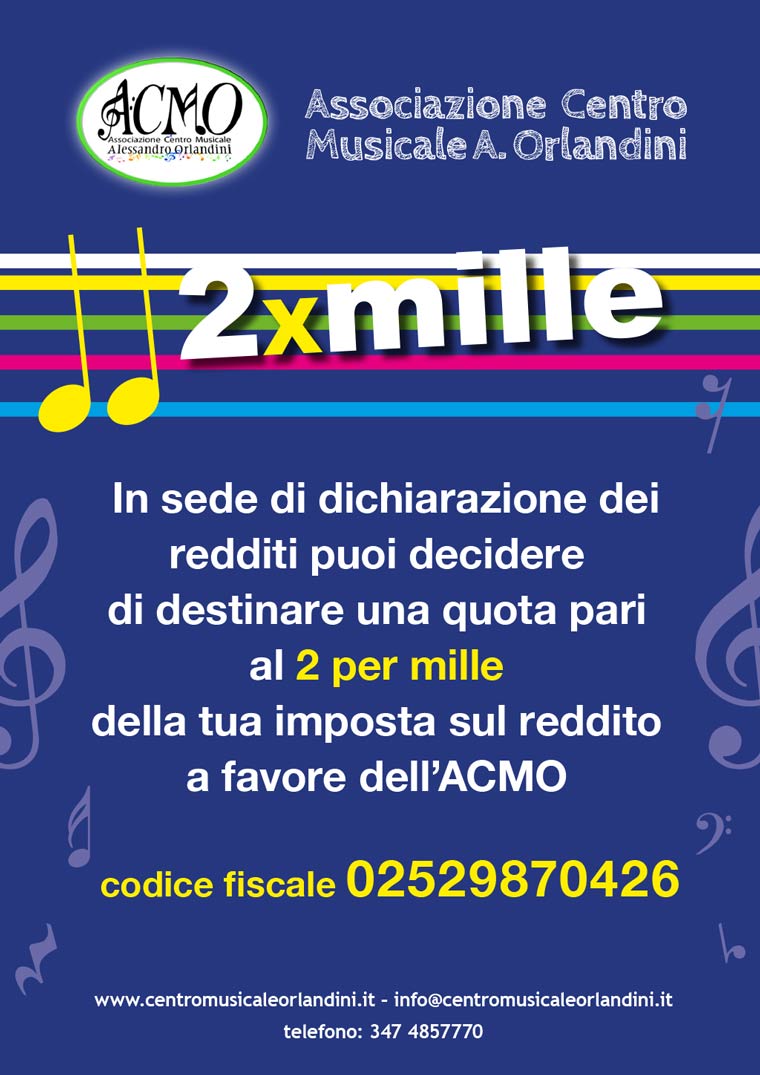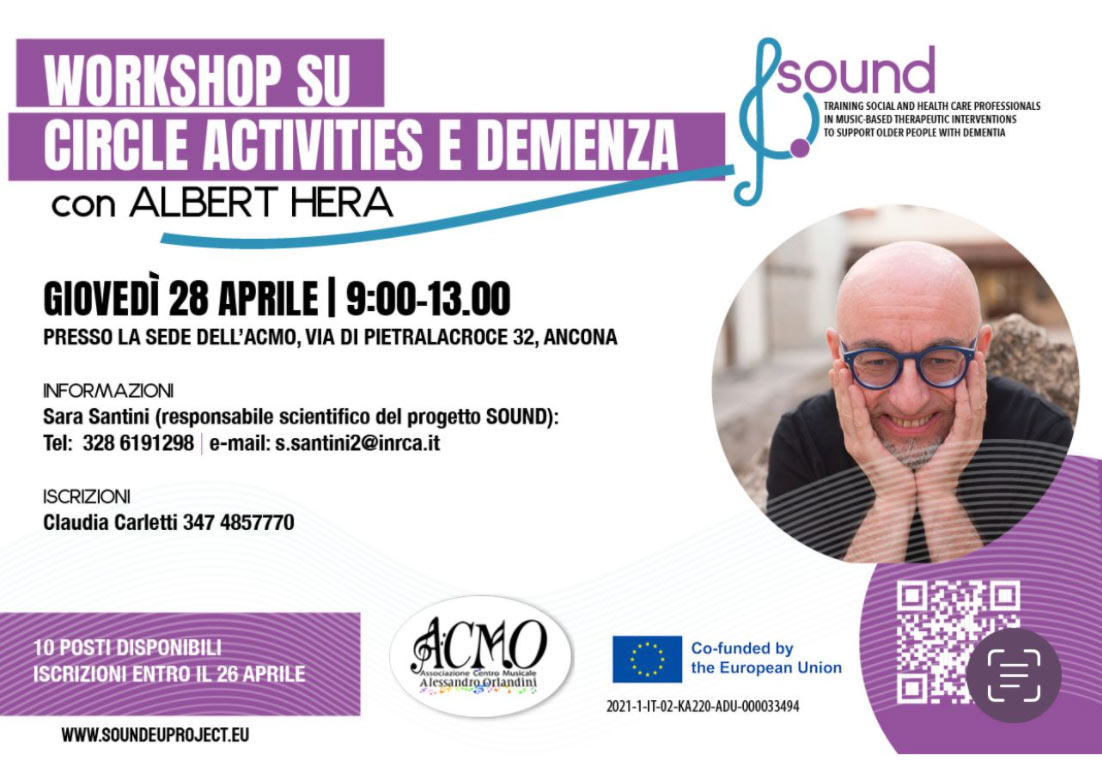 Hits: 268
E' dello scorso 23 dicembre la splendida notizia del finanziamento del progetto SOUND (Training Social and health care prOfessionals in mUsic-based therapeutic iNterventions to support older people with Dementia) da parte del programma comunitario Erasmus+.
L'ACMO è uno dei partner del consorzio, formato da altri cinque partner europei, cioè scuole di musica e organizzazioni che si occupano di assistenza agli anziani con demenza, provenienti da Italia, Portogallo, Belgio e Romania.
Il consorzio è coordinato dall'IRCCS INRCA, nella persona della Dott.ssa Sara Santini, Ricercatrice del Centro Studi e Ricerche Economico-Sociali per l'Invecchiamento e violinista, che ha scritto il progetto e lo ha presentato alla Commissione Europea per ottenerne il finanziamento.
Che cosa vuole ottenere SOUND?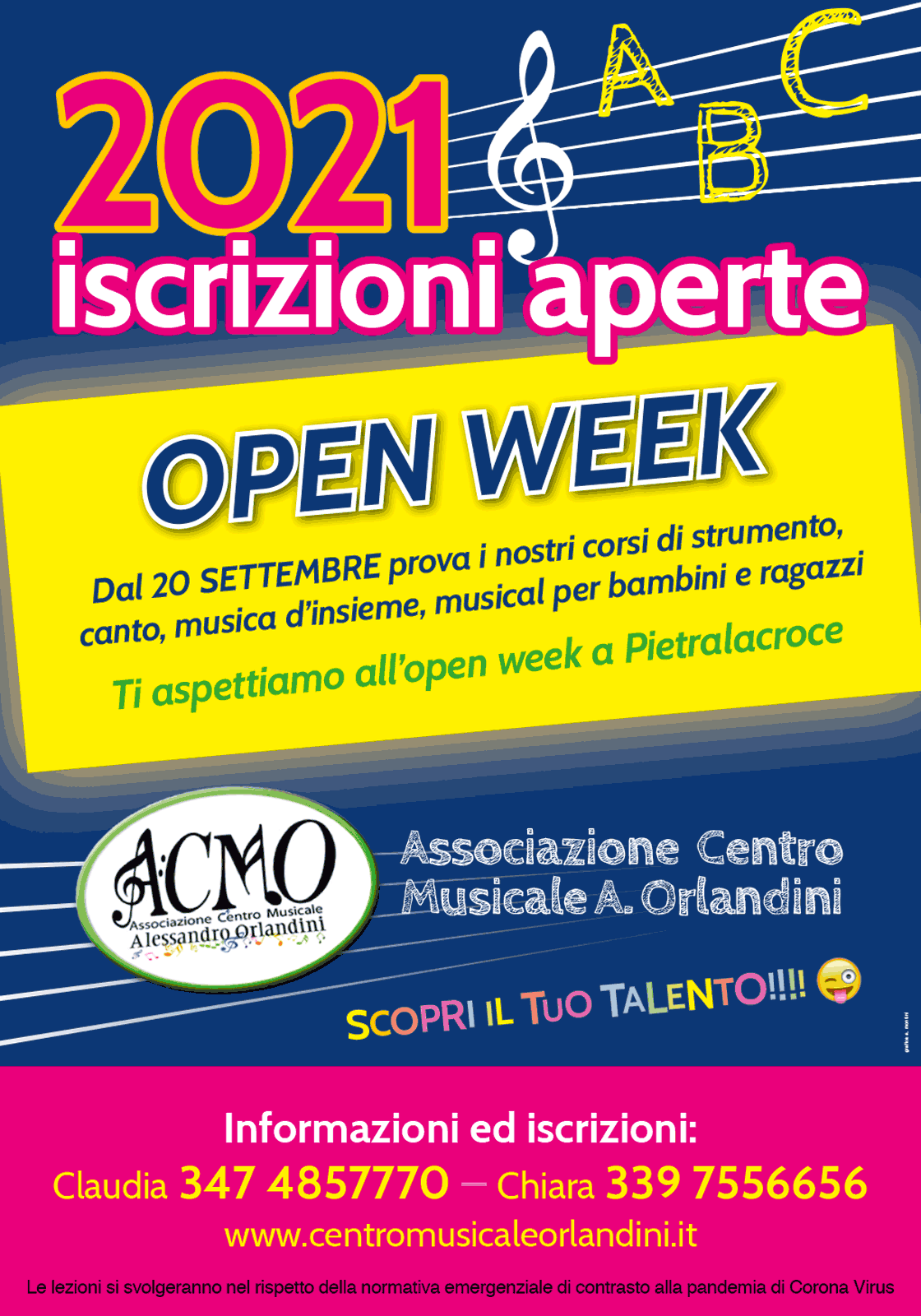 Hits: 302
Hits: 606